ULTRAHEAT T550 (UC50…)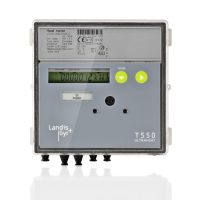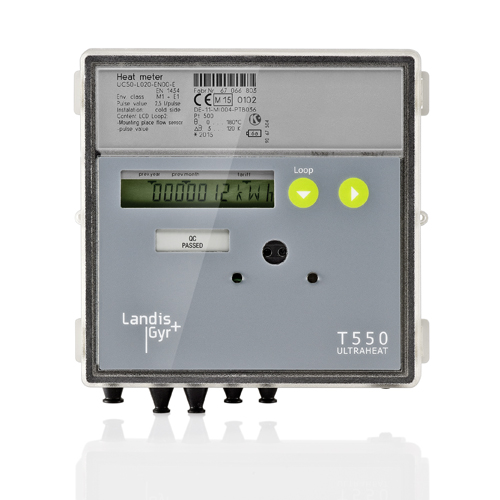 Calculator for all heating and cooling applications
The all-rounder with a clear structure
The ULTRAHEAT®/ ULTRACOLD® T550 (UC50…) calculator is a real all-rounder. It was specifically designed for different applications of heating and cooling measurement. Additional features allow also using it as a multi-tariff or a glycol meter*. *(only acc. EN1434, not calibrated)
More ordering options – more potential applications
The T550 (UC50…) can be used as a non-calibrated calculator (acc. EN 1434) for determination of heat-/cold flow volume of liquid mixtures (e.g. glycol/ water). On this order option density and enthalpy correction are in progress analog to water for a defined liquid mixture. A customer specific adjustment can be done easily with the service software locally.
Intelligent calculator
Alternatively the calculator can be used with battery (standard) or power supply unit. Independently the calculator detects which type of power supply is used and switches automatically to the corresponding temperature measuring cycles from 30 sec to 4 sec (if main supply is used). The life-time of battery is displayed on the faceplate of the calculator with a new symbol. Comparable to the T550 (UH50…) the super cap in mains modules bridges power failure up to 20 minutes.
Functions
Special register for volume with energy calculation
Reset of fault time
Display of installation faults
Register for the number of pulses
Display of 60 monthly values
Features
Passive pulse output
Simple 2-button operation
Logbook included as standard
Battery life-time up to 16 years
Power supply units available)
Optical interface acc. EN 62056-21:2002
Two slots for communication modules
Allows data from 60 preceding month to be read
Wealth of tariff-functions
Data logger for system monitoring
Downloads