Powervend Point-of-Sale (POS) Terminals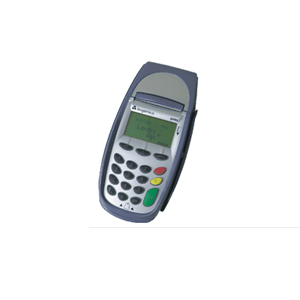 Point-of-sale vending via fixed line or mobile terminals
There are two options available for point-of-sale vending: a fixed line PSTN (Powervend II) terminal; or mobile GPRS (Powervend IIG) terminal.
Powervend II operates in an on-line mode via modem dial-up whereas Powervend IIG is a mobile POS device designed for use over GPRS wireless communication networks. Both units utilise the e-Vend protocol to provide on-line vending via a utility's Cashpower Suprima e-Vend server middleware. Very little training is required to operate either of them. Powervend IIG is very attractive as the e-Vend protocol is a highly data-efficient XML (extended mark-up language) vending protocol. Powervend IIG enables a utility to set up flexible vending points that are fully mobile and cost-effective.
Introducing cellular technology means a utility can broaden their vending services inexpensively as well as set up a non-fixed emergency vending point, enabling them to continue to vend electricity should their network go down. Powervend II consists of an external power supply, an integrated PSTN modem, thermal printer, swipe card reader, and is designed for stationary use in a shop or similar environment.