Landis+Gyr FPS Ripple Control Command System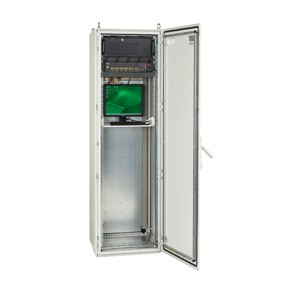 The new benchmark for ripple control systems
The FPS Ripple Control Command System operates on a standard industrial PC platform as a Linux server. FPS can be used to control either a small ripple control system consisting of one substation or as a central unit to control several local units and substations. FPS from Landis+Gyr delivers a wide range of functionalities, high flexibility and high reliability.
This latest development is based on our unique knowhow and long-term experience in ripple control systems. FPS is a command system that balances your network load, thus providing even higher stability, precision and security. User-friendly to operate, it is also easy to integrate and maintain. No special operating hardware solution is required. The standard industrial PC with the Linux operating system has been proven successful through thousands of applications worldwide, including  medical technology, automation and monitoring solutions across various industries.
Alternatively, FPS can be customized to combine technical advantages of Smart Metering and Ripple Control System in one solution device. Integration of Smart Metering and Ripple Control systems is implemented at a minimum cost avoiding technical risks and expensive replacement and reprogramming work.
Functions
Use of simple and flexible standard hardware
Easy to integrate and maintain
Simple software and hardware extensions
Wide range of connection interfaces
No additional software is required to operate the system
FPS software refers to latest computer technology
Modular and customizable design
Same basic software used for the central (CU) and local (LU) command units
Fast data transmission via TCP/IP
Automatic restart of the command system and update of the scheduling programs after a power failure
Can be integrated in the customer existing Smart Metering system to realize Third Generation Dynamic Load Management
Downloads