Hosted Vending Services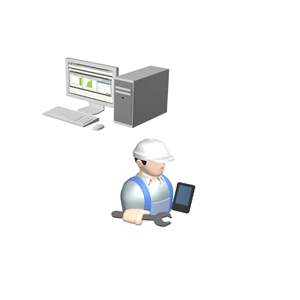 Landis+Gyr's vending bureau ideal for small municipalities
Landis+Gyr offers a prepayment vending bureau service specifically aimed at small municipalities and housing complexes.
Landis+Gyr installs and commissions the prepayment meters and sets up the vending system without the customer having to employ skilled or additional people.
Landis+Gyr provides the expert skills required to manage the back-office environment while the customer has all the flexibility to access, change and update consumer data held by Landis+Gyr at the prepayment "hub". All a customer needs is basic PC literacy skills to manage the front-end of the system and connectivity to the Internet. There is no need to invest in costly computers or hire technical staff. Customers can also opt for the Powervend IIG mobile POS device to vend electricity, in addition to the PC-based e-Vend client or to complement it.