Cashpower e-Management Xpress Clients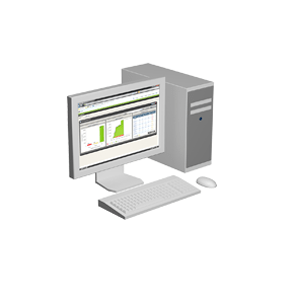 Cost-effective management of prepayment vending over low bandwidth networks
The Suprima e-Management Xpress capability is a cost-effective means of providing remote prepayment electricity offices with management capability over low bandwidth networks.
A utility's administrative staff utilizing this cost-effective means of communication, are able to use Internet browser-based software to access and modify prepayment data held at the central server.
The system supports the definition of meter stores, allowing for improved efficiency by providing remote offices with the capability of managing their meter data. This enables immediate updating to be carried out, plus any number of authorized users can simultaneously make use of the management server as the system is designed to work on a concurrent basis.